Membersarea:
Password:
Username?
Istill no account?
Registered you now!


Ulqini/Ulcinj

Where is Ulqin/ulcinj

Town's stormy past

Classical Ulqini/Ulcinj

Berlin Congress

Seafaring in Ulqin/Ulcinj

Durin Roman Empire

The peuple

Shasi

Valdanosi

Ada

Ambient

Velika Plaza

Mala Plaza
---

Culture and Leisure
Ulqini during Roman empire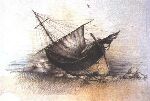 In the 7th century, after the division of the Roman Empire, Ulqin became part of the province of Prevalis, under the Byzantine Empire. From the 12th to the 14th century, Ulqin was part of the Serbian Empire, a period from which remain several foundations of churches. After the disintegration of the Serbian Empire, the Albanian feudal family of Balshaj and Venice fought over control of the town. The Balshajs were victorious, and the striking Balshaj Tower (Kulla e Balshajve), located in the upper part of the old town, is one of the remains from this period. The Venetians took over the town in 1405 and ruled Ulqin for 150 years. During this period, the town got the urban Venetian stamp of the eastern Adriatic type, with lovely palaces, churches, and squares. Venice protected the town until 1571, when it was captured by the Ottoman Turks. Under the Turks, Ulqin went under another transformation, gaining an oriental appearance. Mosques such as the Pasha Mosque (1719), The Main Mosque (1728), The Mountain Mosque (1783), were built, as were many Turkish baths (hamams). An especially impressive structure is the Clock Tower, built in 1754
Responsible for content pursuant tož 6 MDStV: Shaban Burri
The author is not responsible for any contents linked or referred to from his pages - unless he has full knowledge of illegal contents and would be able to prevent the visitors of his site fromviewing those pages. If any damage occurs by the use of information presented there, only the author of the respective pages might be liable, not the one who has linked to these pages. Furthermore the author is not liable for any postings or messages published by users of discussion boards, guestbooks or mailinglists provided on his page.